It's time to be specific about what we liked and/or disliked about every individual scene, discuss how they work on their own and in the context of the film and the adaptation choices that were made. Basically you can discuss anything you want; cinematography, editing, acting, favourite lines etc.
Chapter 1 - These are dark times/obliviate montage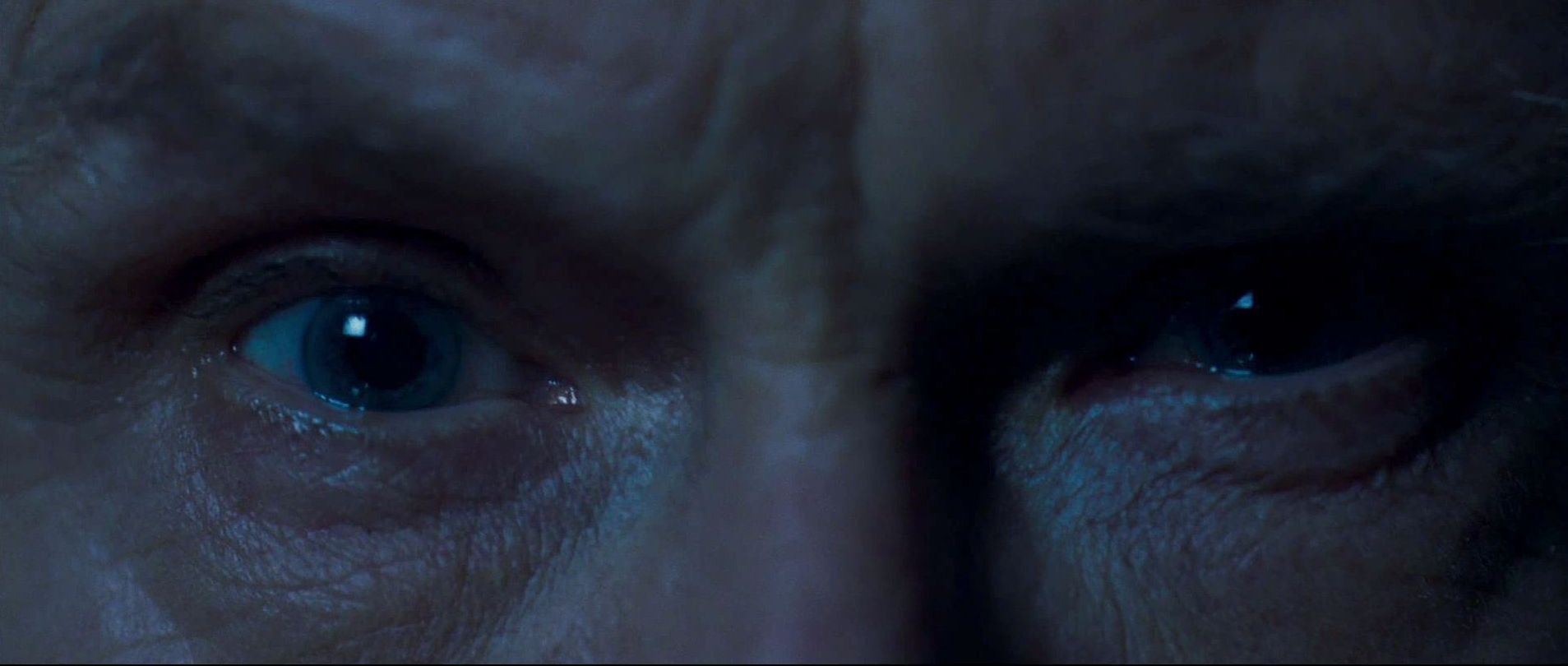 A rusty WB logo accompanied with eerie scratching sounds from the horcrux signify right away that this is a completely different Potter film than what we have become accustomed to; it refreshingly breaks the formula of the traditional school year narrative of the previous six films. Likewise, the rusty WB logo (in contrast to the other films) symbolizes how the wizarding world is falling apart and slowly falling into the hands of Voldemort. As a little side note, it was slightly disappointing that the WB logo didn't burn in part 2 as I'd expected, but alas.
David Yates, having proven himself a master at crafting interesting opening scenes, turns the sound up to maximum and denies the audience any pictures. It's highly effective to pique the interest of the audience in what they're gonna see. The first actual shot we see is an extreme close-up of two eyes. Interestingly, Yates started HBP with a similar close-up of an eye, but this time they are not Harry's. I find it appropriate for a film that is so much about uncertainty of what do to next and asking questions without receiving any answers to open up with a shot that makes the audience go "who the hell is that guy?" The audience is left in the dark for some seconds until it becomes clear that it's some authority figure in the wizarding world: The Minister of Magic. He is played by Bill Nighy, who worked together with Yates on an acclaimed TV-series called "The Girl in the Cafe." Some have critisized him for overacting in his role here, and sure it
is
an exaggerated speech, but rightfully so given the dark times he speaks of and his own motivation to maintain his respect and credibility as a leader. As a politician he would naturally want to give off the impression that everything is under control. Another reason I think this is intended overacting is because Yates uses a direct straight-on shot during the speech; he stares into the camera as if he's speaking directly to
us
, which makes it feel quite personal. His nervous facial expressions make it clear that the minister himself doesn't believe the words he is saying to reassure the public. These are just empty words. For information about straight-on shots, check out this excellent video essay on OotP that I discovered a long time ago: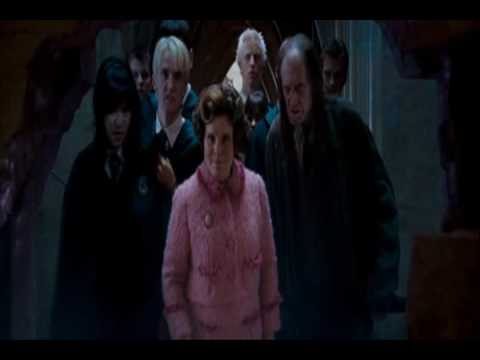 Long story short, it's an appropriate intro that the filmmakers added which establishes the political undertones of the story. As I guess there isn't too much to say about this short little scene, we will also include the obliviate montage as part of the first chapter. Now is the time to add
your
two cents to the discussion! Also feel free to post stills you like.